USB-C has been widely adopted as the connector of choice by the consumer electronics industry and is expected to replace most legacy power adapters up to 240 W. As the world transitions to USB-C based DC power supplies, fast charging protocols are becoming increasingly popular and the functionality and user experience of power supplies are being further enhanced. To meet the needs created by this trend, Infineon Technologies AG has recently introduced the EZ-PD™ PMG1-B1, further completing the EZ-PD PMG1 family of high-voltage microcontrollers (MCUs) with USB-C power transfer (PD) capability.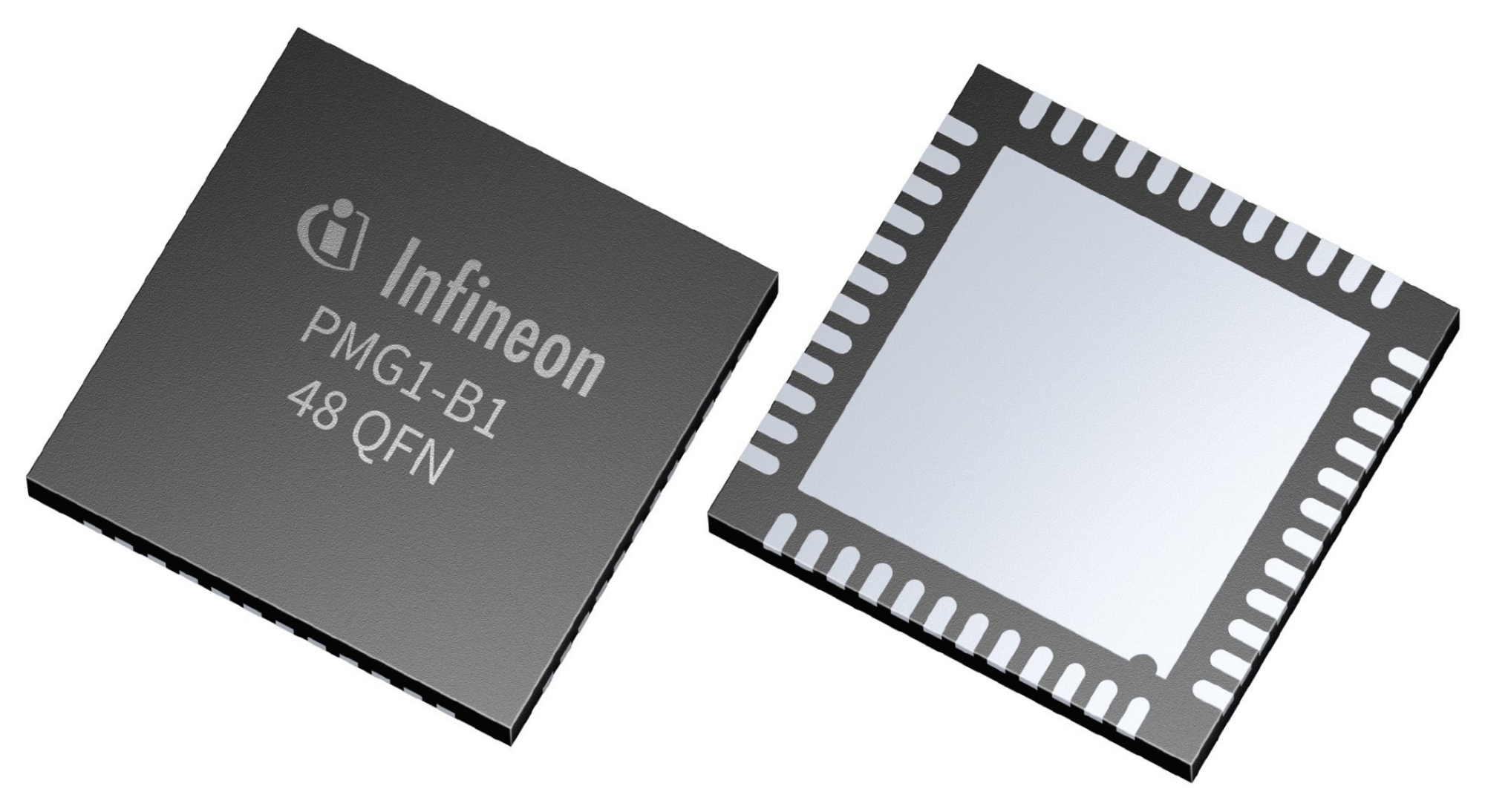 The PMG1-B1 PD MCU is a single-chip solution that combines a USB-C PD controller, a boost battery charge controller, a high-voltage protection circuit and a microcontroller. The product is targeted at battery-powered applications such as power tools, personal care products, smart appliances and other portable devices.
As the market leader in USB-C PD microcontrollers, we are pleased to bring to market the new PMG1-B1 PD MCU, which simplifies USB-C PD integration in battery-powered systems for OEMs," said Ganesh Subramaniam, senior vice president and general manager of Infineon Technologies' Wired Connectivity Solutions product line. This product simplifies USB-C PD integration in battery powered systems for OEMs. This MCU offers a very high level of integration, enabling USB-C PD connectivity, battery charging, high voltage protection and MCU functionality on a single chip."
The semiconductor device is USB PD 3.1 certified and uses Infineon's market-proven EZ-PDTM stack to ensure compliance and interoperability with the latest USB-C and PD specifications. It combines a USB-C PD controller, a boost battery charge controller, a 32-bit Arm® Cortex®-M0 processor and a 128 KB flash MCU with a range of analogue and digital peripherals such as timers, UART, SPI, I²C interface and PWM. regulators, FET gate drivers and advanced fault protection circuitry with overvoltage and overcurrent protection and VBUS to CC short-circuit protection to ensure robust and reliable operation.
The PMG1-B1 PD MCU supports a wide input voltage range of 4 V to 24 V with a 40 V tolerance and programmable switching frequency (150 to 600 kHz) and can provide up to 100 W (20 V, 5 A) of power to the USB-C port, thus enabling charging of 2 to 5 series batteries in an all-in-one USB-C PD MCU solution. The MCU's high level of integration provides customers with a single chip solution in a small form factor and cost savings.
To support the development of applications that implement the MCU, Infineon also offers developers the ModusToolbox™ firmware development environment. This development environment can be used in conjunction with the corresponding Board Support Package (BSP) and the EZ-PD PMG1 Software Development Kit (SDK) and does not require expert device knowledge.