On November 2, NXP Semiconductors N.V. announced that it has invested in and partnered with startup Zendar to accelerate the development and improvement of high-resolution radar solutions for autonomous driving (AD) and advanced driver assistance systems (ADAS) to enrich NXP's radar portfolio.Zendar is a software startup that is transforming self-driving car systems with the use of Zendar is a software startup transforming self-driving car systems with high-resolution radar.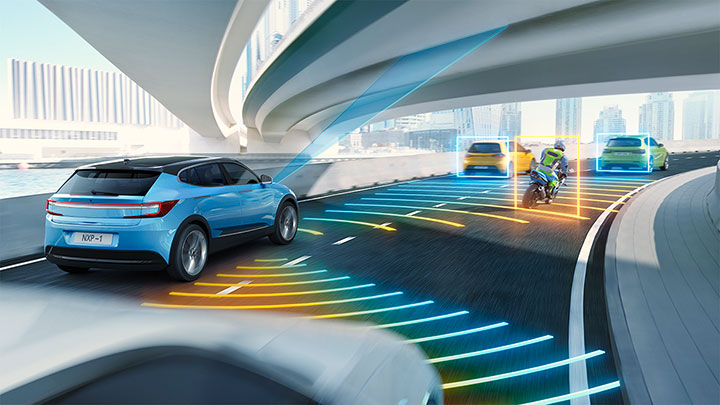 Utilizing Distributed Aperture Radar (DAR) technology (developed by Zendar), NXP and Zendar will develop enhanced high-resolution radar systems for automotive use.The DAR technology enables a simplified system solution approach. This investment also strengthens NXP's leadership position in the automotive radar market while improving its ecosystem, marking another step towards improving road safety.
AD and ADAS applications require sensing technology with high resolution to ensure that vehicles can safely travel on the road. dAR technology provides a smart path to improve the resolution of high-performance radar systems without the need for thousands of antenna channels. The technology fuses information from multiple radar sensors on the vehicle to create a larger, more efficient antenna that achieves hard-to-reach sensing resolution. The technology can achieve high angular resolution of less than 0.5 degrees, providing LIDAR-like performance, which is critical for accurately mapping environments. Traditional radar sensors, on the other hand, can only operate between 2 and 4 degrees. In addition, DAR can further enhance resolution through flexible mounting techniques.
The radar solution will be built on NXP's widely adopted S32R radar processor platform as well as the RFCMOS SAF8x single-chip SoC (system-on-chip) system. These platforms and systems are customized to meet the increasingly diverse automotive architectural needs of automotive OEMs and to accelerate the transition to distributed architectures. Automotive manufacturers and Tier 1 suppliers will benefit from these high-resolution systems because they greatly simplify standard-issue radars, reduce the complexity of heat dissipation techniques, and have a smaller footprint for flexible, easy installation.